Roseanne & James C Exner
MFM Members & Eagles Wings Ministry Members
______________________________________________________________________
Clear River Apostolic Network Members
Harrisburg PA
MISSION & VALUES
The purpose of the CRAN is to provide opportunities for relational interchange and mutual encouragement, cultivating the release of creativity and overflowing life in ministries that share common values revolving around the wholehearted pursuit of the Great Commandment and a passion for sustained renewal and revival.
To this end some of our goals are:
Encourage each other to run after God passionately.

To live in freedom from the fear of man or the ungodly pressure to "make the church grow" by various techniques.

To create a network by which resources can be shared.

To shape a culture that will sustain revival from generation to generation.
THE CLEAR RIVER APOSTOLIC NETWORK LEADERSHIP TEAM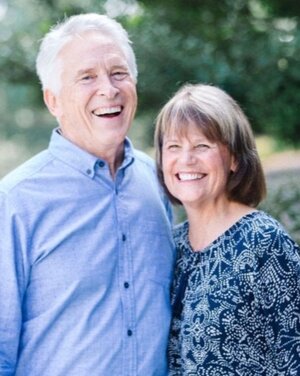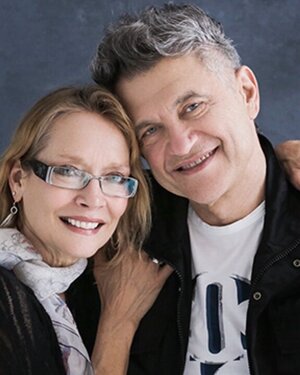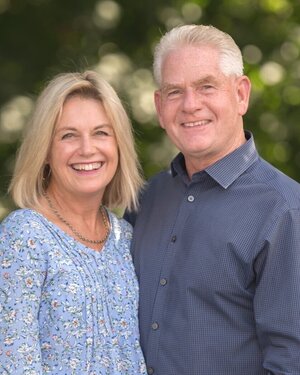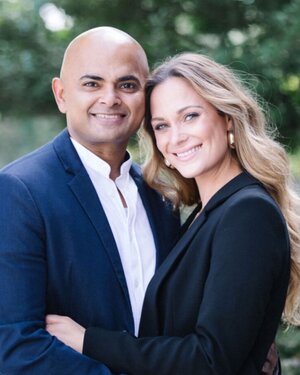 DR. CHARLES & ANNE STOCK GEORGIAN & WINNIE BANOV JOHN & PATTY LEACH CHANDY & SARAH THOMAS
SENIOR PASTORS, CEOS, GLOBAL CELEBRATION. EXECUTIVE PASTORS, ASSOCIATE PASTORS,
LIFE CENTER MINISTRIES. CO-FOUNDERS, LIFE CENTER MINISTRIES LIFE CENTER MINISTRIES.
CO-FOUNDERS, CLEAR RIVER APOSTOLIC NETWORK. COORDINATOR,
CLEAR RIVER APOSTOLIC NETWORK. CLEAR RIVER APOSTOLIC NETWORK
here is an incredible team of leaders who have the experience and the desire to help you grow in relationship with each other and with God.
~~~~~~~~~~~~~~~~~~~~~~~~~~~~~~~~~~~~~~~~~~~~~~~~~~~~~~~~~~~~~~~
PARTNERS/FRIENDS IN HARVEST CHURCH
Pastors James C. and Roseanne Exner
Apostolic Minister, Senior Pastors
Syracuse Airport Christian Fellowship & Ministries Int., Cicero, New York 13039
James has been in ministry for 50 years. He is married to a wonderful Spirit filled woman, Roseanne, and has four children and fourteen grand-children and a great grandchild. They have been married for 54 years and reside in Cicero, NY, just north of Syracuse. Together Jim and Roseanne minister bringing the Gospel; encouraging the body of Christ with testimony and prophetic words; equipping the saints for the work of the ministry; bringing "present truth" revelation about the emerging apostolic and prophetic/five-fold ministry church government (John 20:19-22, Acts 3:19-21, Ephesians 2:19-22, 4:11-13 - NKJV).
During Jim's 50 years in ministry he was employed full-time as a heavy equipment operator for the Town of Cicero "Highway" Department, performing yearly highway road maintenance. As of June 30, 2001 he retired to fulfill his lifetime dream of continuing in full-time Christian ministry.
Jim was the chapter vice president (1973-1982) and president (1982-1998) of the Syracuse, NY Full Gospel Business Men's Fellowship International (FGBMFI). In this role, he directed all chapter events and provided spiritual direction for the local members. Under Jim's leadership the Syracuse chapter became a pioneer and encouragement to others as it moved into the new release of the Holy Spirit in 1994. Regional conferences and monthly meetings were convened to release the impartation of the Holy Spirit, preach the gospel, and encourage all believers. Jim transitioned with FGBMFI into the Business Men's Fellowship USA for a brief period before being called out by the Lord to begin a new apostolic work. Syracuse Airport Christian Fellowship/Ministries (SACFM) was founded July 29, 1997 out of a home group fellowship during a time of intercession.
Four years later on July 29, 2001 Jim & Roseanne planted an apostolic governed church which functions in the five-fold ministry. The church plant is now involved in restoring awareness of the Jewish roots of the body of Christ to the church through monthly teachings. Worship and intercession is a focus of the local church expression through a monthly "Watch of the Lord" and their desire is to restore the "Tabernacle of David" 24/7/365 in their city/region.
SACFMI convenes two Regional Apostolic and Prophetic Equipping conferences yearly, coinciding with the spring and fall biblical feasts. In addition, monthly meetings are held with the purpose of gathering for unity and training the Saints for the work of the ministry. The goal is to open these regional meetings to all worship leaders and to those who desire fellowship and unity in the body of Christ, the city of Syracuse, and the Northeast region.
In May-June of 2001 Jim led a team of people to General Santos City, Mindanao Island, Philippines. They ministered powerfully to a conference of pastors and leaders. As a result there is now a SACFMI Philippine regional pastors and leaders network in that area with 39 churches.